I found some time to do some painting and am working on reducing my 'lead mountain'. I have now fully switched to undercoating my models in light grey. This makes my recent models a lot brighter than previous models undercoated in black.
Endlich habe ich die Zeit gefunden, ein paar Miniaturen zu bemalen und meinen 'Bleiberg' (nennt man es so auf Deutsch?) zu reduzieren. Ich bin jetzt vollständig dazu übergegangen, meine Modelle grau zu grundieren anstatt schwarz. Dadurch wirken die neueren Modelle deutlicher heller als die früheren Modelle die schwarz grundiert sind.
Werbung wegen Markennennung. Considered Advertising due to naming of brands.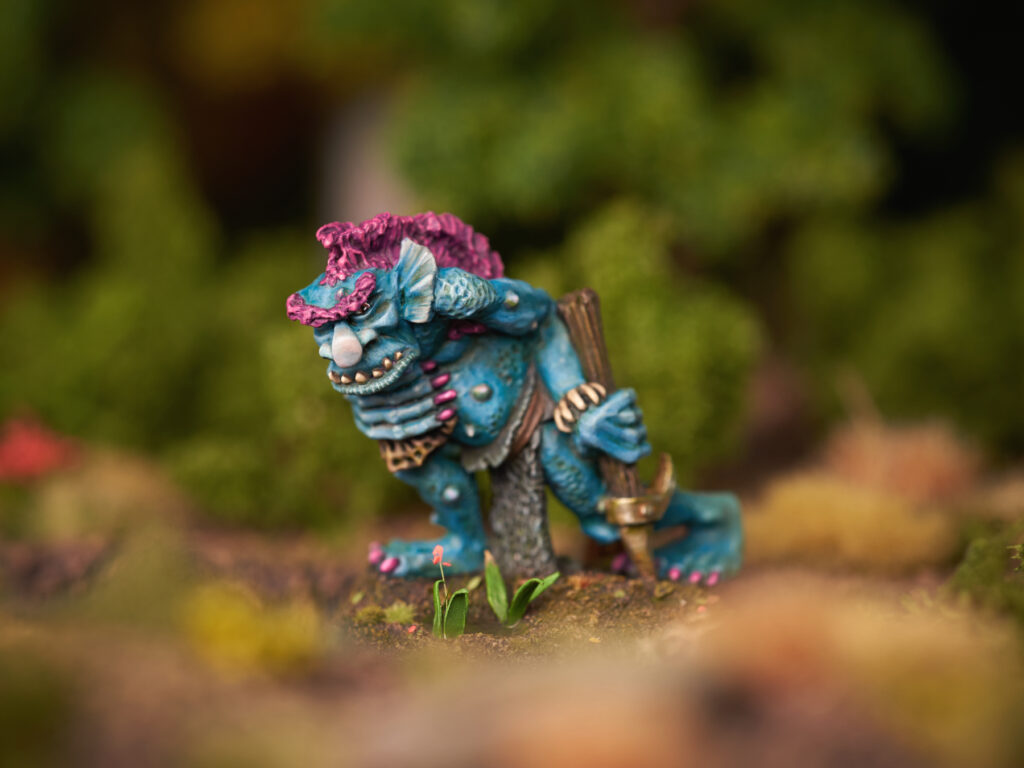 Marsh trolls can be found living in marshes, swamps and on riverbanks and the shores of lakes. Their diets normally consist of fish and frogs, but they aren't averse to adding careless travellers to their diets.
Sumpf-Trolle leben in Sümpfen, Mooren, an Flussufern und an den Ufern von Seen. Normalerweise ernähren sie sich von Fischen und Fröschen, aber sie sind auch nicht abgeneigt, unvorsichtige Reisende auf ihren Speiseplan zu setzen.
Advanced Song of Blades and Heroes profile:
Marsh Troll – Personality
Points: 65
Quality 4+ / Combat 4
Traits: Big, Creature of the Marshes, Fearless, Regeneration (P)

Miniature by Citadel Miniatures (from the late 80s I believe – so very much 'out of production').
Advanced Song of Blades and Heroes & Tales of Blades and Heroes by Ganesha Games.