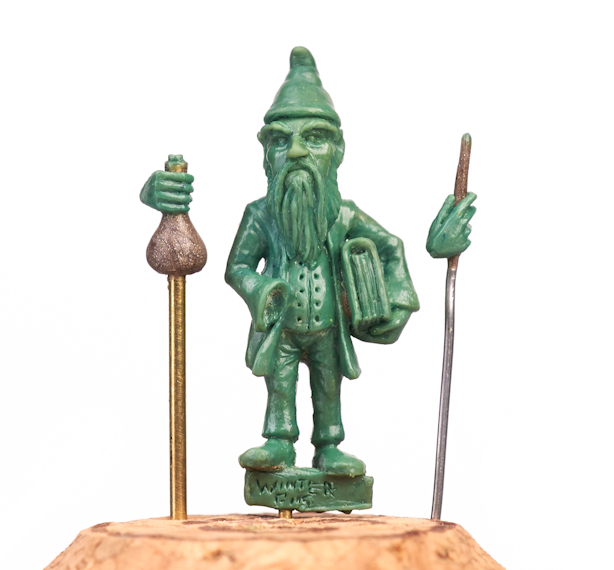 19mm to his eyes. I sculpted this little gnome with two hand options to be used as either a wizard or an alchemist. He could also easily be modified by adding a flag end to his wand to make a fantasy football coach/referee? or by filing down the bottom of the flask to make a more modern-looking test tube? etc…
Drifts off and starts ruminating…. I do have a thing for understated, relaxed miniatures. I am going to have to push myself and sculpt a miniature 'in action'. And also – why always imps, halflings, gnomes. Time to sculpt something big! Stay tuned folks!
Should be able from Winter Pig miniatures (site under construction) some time in 2021.