The zombie apocalypse won't necessarily happen when you are prepared for it… I am not yet sure what ruleset I will use for these modern/apocolypse miniatures. I have three different rulesets in mind. 7ombieTV (first edition 7TV rules), Last Days – Zombie Apocalypse by Ash Barker, or Fear and Faith from Ganesha Games (which has the advantage of using the same engine as the Song of Blades and Heroes fantasy rules). I will get round to it soon though and stat up and give some back story to these characters.
I painted this guy using Scale 75 acrylic paints. I enjoy painting skin tones and it is nice to have some scantily clad male characters for a change. In fact I have another miniature of a man only wearing underpants from Hasslefree miniatures in my painting queue. Hmmmm… maybe underpants are the uniform of the apocalypse?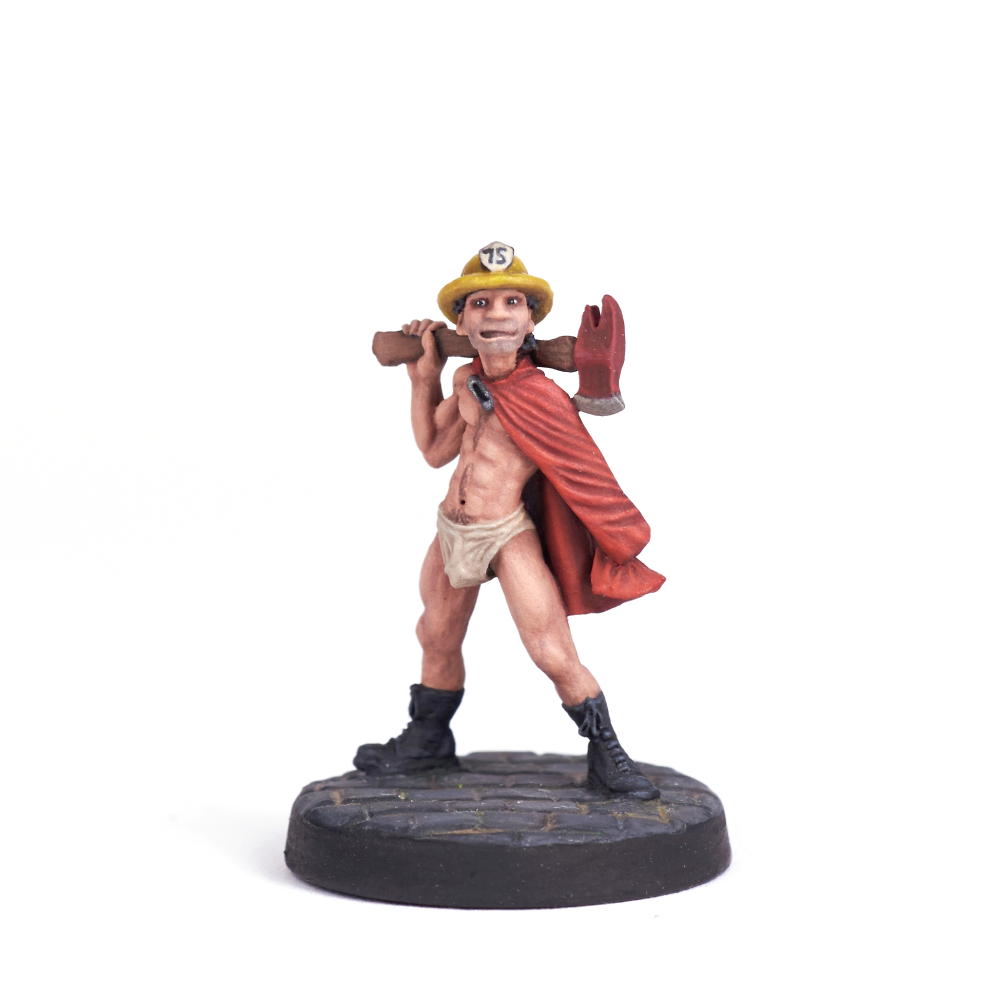 By Hasslefree miniatures.