September 2021 – Wir alle haben Amalia im Blut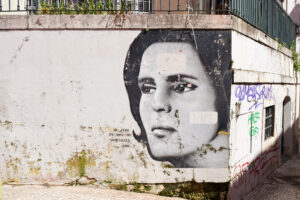 It has been a while (7 years!) since I have added anything here. You can see how seriously I take this whole 'selling myself' thing and how I have withdrawn a little from photography over the last couple of years.
Well anyway, I had a request from a film/documentary production company to include one of my photos in the promo material for an upcoming production. I have several passions such as sculpting, painting miniatures, photography, sci-fi and fantasy, French sci-fi comics (a relatively new one that), folk music and fado. And it is always great when two come together – in this case photography and fado.
A photo of mine of some graffitti in Lisbon of the great Amália Rodrigues is being used for Wir haben alle Amalia im Blut (We all have Amalia in our blood) by Bildersturm Filmproduktion. It seems the documentary will look at, among others, the fanastic young fadista Diana Vilarinho – so I am really looking forward to seeing it!
November 2014 – Photos of the band Scotch 4 for their website
The band Scotch 4 recently went through a slight change of lineup and needed some new photos. I was happy to oblige. Made up of the inimitable Craig Herbertson (for whose last solo album I supplied the cover photo), the fiddle player Ed Westerdale and bass/guitar player Martin Bauer, Scotch 4 are one of the best folk groups playing in Germany at the moment.
I hope to be able to take some live images of them soon – and definitely recommend checking them out if they happen to be playing near you!
For more info check out their website: http://www.scotch4music.com/
June 2013 – Photos of Japanese Heavy Metal band 'Dir En Grey' for shosenningen.com

The nice young ladies of shosenningen.com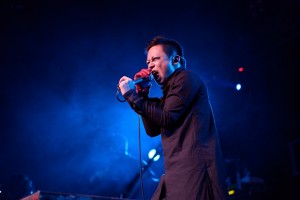 asked me if I would take photos of the Japanese band 'Dir En Grey' in concert for them. Now… heavy metal is not really my thing, but I am always up for expanding my horizons. I got a press pass and was ushered into the pit directly in front of the stage. I was only allowed to take photos for the first three songs and without flash (apparently these are standard restrictions for concert photography). The band was surprisingly really good and I am quite pleased with the photos I managed to get.
The full set can be found here: http://shosenningen.com/2013/06/12/dir-en-grey-11-06-2013-live-music-hall-koln/
One of the photos was also used in January 2014 here: http://ajournalofmusicalthings.com/interview-dir-en-grey-bassist-toshiya/
October 2012 – photo in CD booklet of the new Broom Bezzums' CD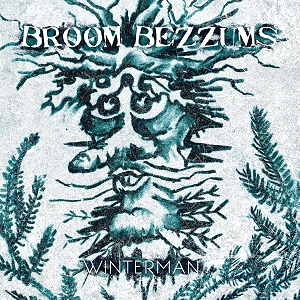 Upon receiving my copy of the new Broom Bezzums' CD, Winterman, I was delighted to see that they had used one of my photos for the cd (I told them they could use the photo for whatever they liked – didn't realise it was going to be in the cd booklet though…)
Their internet site has the following to say:
Winterman is a full scale production featuring the usual Bezzums instrumentation and also reflecting the band's growing use of percussion at live gigs. Occasional 3rd Bezzum Katie Doherty adds her vocals to many of the songs and there is a pipes duett featuring Northumbrian pipes guru Andy May.
Most of the tracks are traditional folk songs and tunes with a winter or Christmas theme. The album also features 'Salt Sea and Coal', an upbeat folk-carol composed by Katie Doherty, plus a suprise re-working of a well known Christmas hit.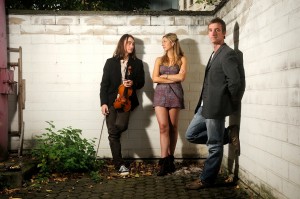 In true Bezzums style the CD offers a whole gamut of emotions, from a critical and sometimes subversive view of the festive season, right through to all out party atmosphere.
This is the photo used, although the version in the booklet has been edited slightly to suit the style of the illustrations.
December 2011 – 6 page article in Pictures Magazin 01/12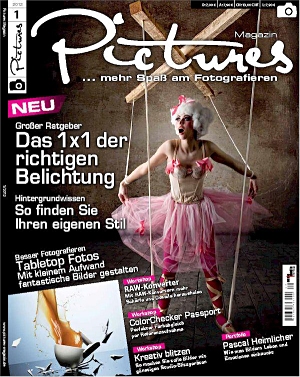 December 16th sees the release of the latest edition of Pictures Magazin, a German based photography magazine. My work featured in a six page Leserportfolio article. I was also asked to give 5 'tips' for aspiring photographers. Those of you who know me, can guess that they are quite interesting tips 😉
Not only is the article about me worth reading – but the rest too! I actually turned them down at first when they asked me if I wanted to be featured in the magazine – then they sent me a free copy of the last edition which I thought was really really good and I changed my mind 🙂
Anyway, as you can imagine, I am now even more big-headed than before, and you'll find my mugshot in encyclopedias under 'dreams of grandeur'.
November 2011 – Craig Herbertson Album cover
A photo of mine is being used for an album cover. The artist is Craig Herbertson and the album, Communication Breakdown is well worth checking out!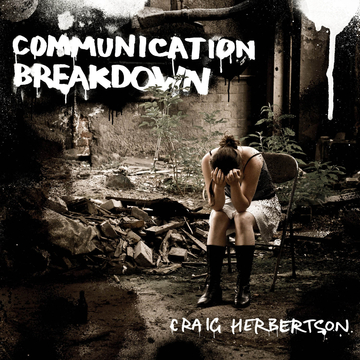 I have already listened to some of the tracks and they are fab!
His record label's website has the following to say:
It includes songs about the Apocalypse, soldiers returning to England from the East, how to love a drug addict, New Orleans eccentrics and the simple vision of a beautiful woman.
The title track, 'Communication Breakdown', portrays a vision of the collapse of society, a soldier returns home from war to meet his lover for one last fling before the lights go out. The bouncy 'Ghost of New Orleans' was inspired by meeting the crazy people of Bourbon Street –twisted clowns, funereal Jazz bands, Burlesque strippers. In the eerie 'Big Brother' a grim stalker hunts a beautiful woman.
May/June 2011 – Papa Joe's Kunst und Bierblatt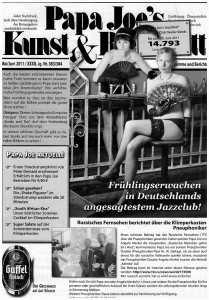 I used Papa Joe's in the Cologne old town as a location for a few photos and the asked if they could use one for their flyer. Well sure! They have also put a print of this photo on the wall, where it blends in with the other genuinely old photos quite well!
Interestingly, both these models have doctorates – which sort of turns the whole cliché of models being a bit simple on its head. I was easily the least-educated and stooopid person in the room…. Actually, when I come to think of it… that happens quite a lot…
The colour version of this photo can be found here.